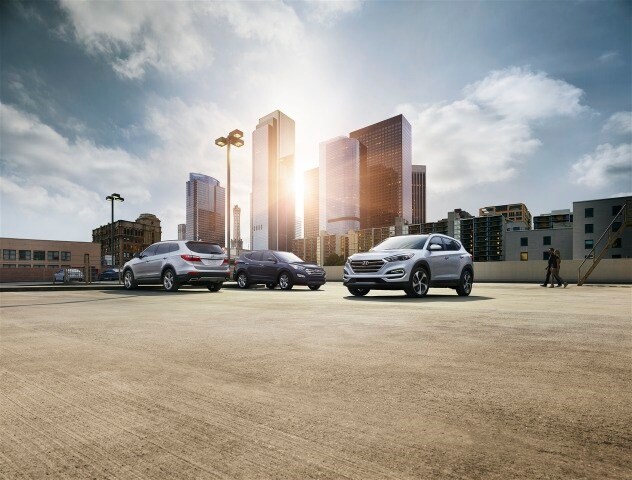 Thinking about a New Hyundai? We Have a Great Selection of New Hyundai Models at Gerald Hyundai
If you are in the market for a brand that is known for creating quality vehicles that offer excellent engineering, intuitive design, and a dedication to the customer, then we encourage you to choose a new Hyundai. Here at Gerald Hyundai of North Aurora, IL we are dedicated to helping our customers find the vehicle of their dreams right here in Illinois. Whether you are looking for an all-new sedan, SUV, hatchback, crossover, and more, our knowledgeable and friendly staff member will be more than happy to help you choose the right model for you and your family!
When you choose to get behind the wheel of a new Hyundai, you are choosing cutting-edge technology and innovation that will make your daily travels and weekend adventures safer, better-connected, and enjoyable. The Hyundai lineup features vehicles that are both stylish and refined, that have several awards for their safety prowess, and provide smooth handling. Not only that, but when you are driving around town in your new Hyundai, you will find that these models are leaders in fuel efficiency, handling, and comfort. You can choose from top models, including the Hyundai Elantra, Hyundai Sonata, Hyundai Santa Fe, Hyundai Genesis, Hyundai Accent, and more right here at our dealership in North Aurora.