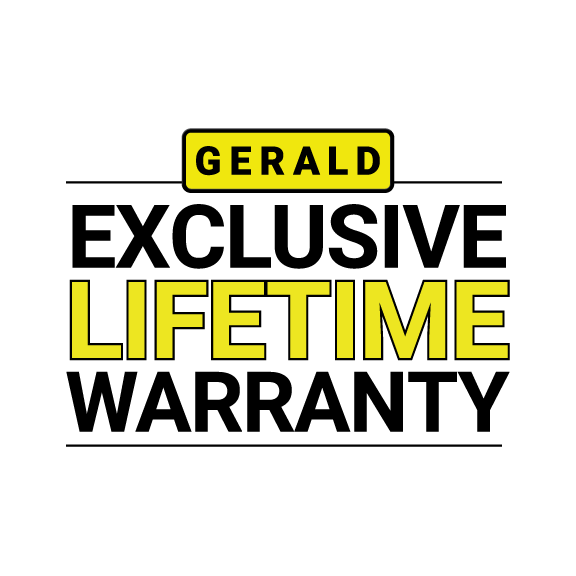 Gerald's Exclusive Lifetime Warranty
Purchasing a new or pre-owned vehicle is a big commitment and we here at Gerald Hyundai of North Aurora want to help you get the best deal possible. Whether you've chosen to take the wheel of a car or SUV, we'll do all we can to see you're still smiling years and years down the road! That's why, for no extra cost, we offer the Gerald Exclusive Lifetime Warranty on all of our new Hyundai models and select used vehicles.
Facts About the Gerald Exclusive Lifetime Warranty:
Warranty for Life
Unlimited Time
Unlimited Miles
Service Your Vehicles Anywhere in the Country
Available on New & Select Used Vehicles
All at No Additional Cost
Learn More About What the Exclusive Gerald Lifetime Limited Power-Train Warranty Covers:
Engine: We put the utmost care into keeping your vehicle's engine and various components in tip-top condition. This includes all internally lubricated parts such as the pistons, piston rings, piston pins, crankshaft and main bearings, connecting rods and rod bearings, camshaft and camshaft bearings, cam followers, timing chain belt and timing gears, guides tensioners, rocker arms, rocker shafts, rocker bushings, cylinder head valves, valve guides, valve lifters valve springs, valve seals, valve retainers, valve seats, push rods, water pump, oil pump oil pump housing, harmonic balancer, oil pan, flywheel, flexplate, timing chain cover, intake and exhaust manifolds, valve covers, engine mounts, engine block, and cylinder heads.*
Transmission: There are few things worse than hearing "you have transmission problems," so you can rest easy knowing that our exclusive warrantee covers all internally lubricated parts plus the torque converter, vacuum modulator, electronic shift control unity, transmission cooler, transmission mounts, transmission case and housing (if damaged by an internally lubricated part) and transfer case and all its internally lubricated parts.*
Drive Axle: Our warrantee also guarantees we'll keep you running smoothly by handling all internally lubricated parts in the drive axle, drive axle case, locking hubs, drive shafts, universal joints, constant velocity joints, axle bearings, 4-wheel drive actuator, differential cover, and drive axle housing (if damaged by an internally lubricated part).*
We want nothing more than for all of our customers to drive with complete peace of mind and, with our no-cost Gerald Lifetime Limited Power-Train Warranty, you can cruise without a care. To get more details on all that this warrantee entails, come visit us here at Gerald Hyundai of North Aurora today! We're located at 209 Hansen Blvd North Aurora, IL and hope to see you soon.
*This is not intended as a complete description of the coverage offered.  For complete details please see your warranty contract upon purchase.
Make an Inquiry
Hours
Monday

7:00am - 9:00pm

Tuesday

7:00am - 9:00pm

Wednesday

7:00am - 9:00pm

Thursday

7:00am - 9:00pm

Friday

7:00am - 9:00pm

Saturday

7:00am - 7:00pm

Sunday

Closed