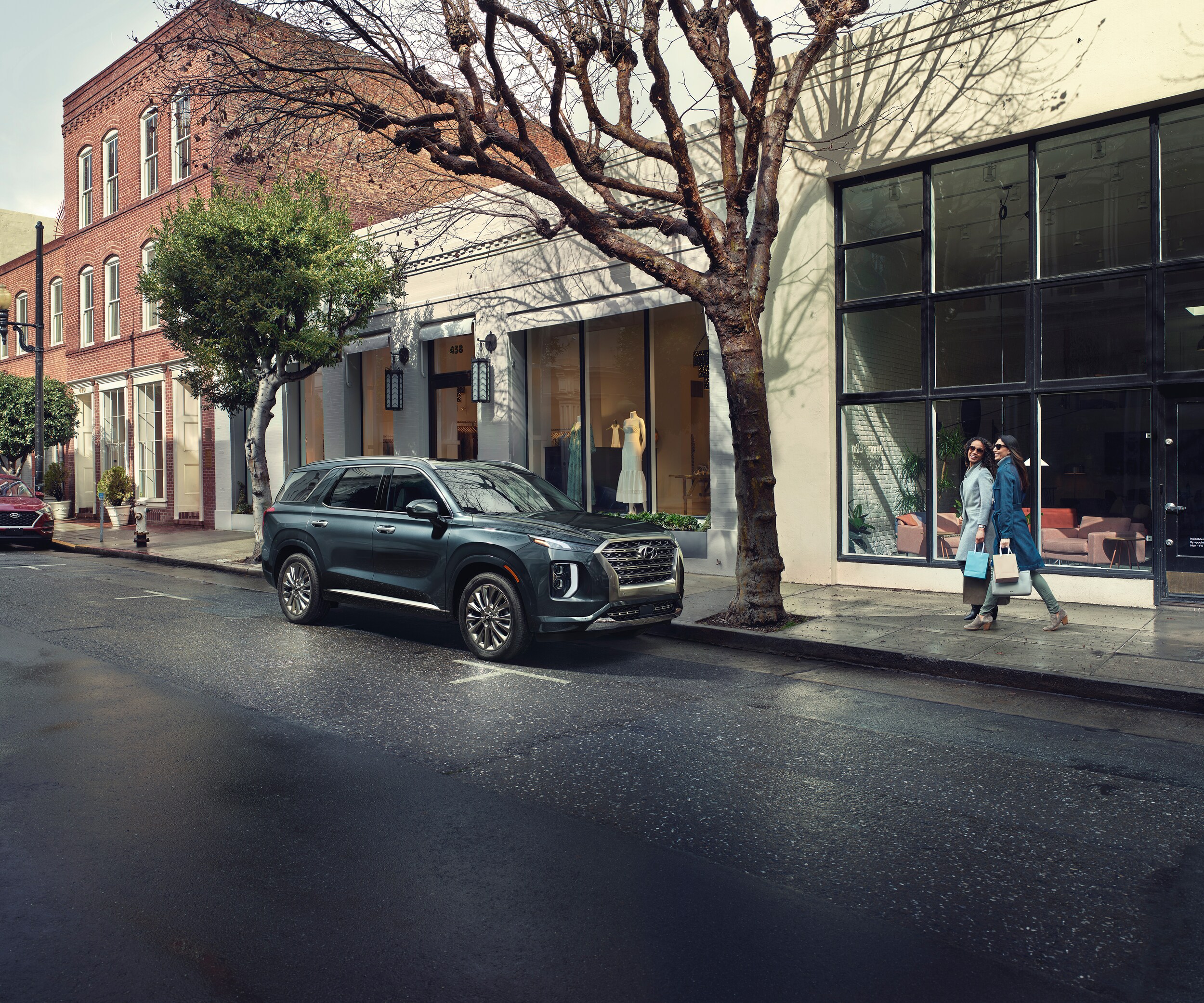 ?
As 2019 enters its final stages, more and more 2020 Hyundai models are entering our new inventory. While some models carry over from the 2019 model year with small tweaks, others are receiving complete redesigns, and two new Hyundai SUVs are coming to the 2020 Hyundai lineup near St. Charles. These shakeups and new arrivals make the 2020 Hyundai lineup incredibly exciting, and we can't wait to tell you all about them! You can find these 2020 Hyundai models for sale at our North Aurora dealership, but if you'd like some more info on them, we provide lots below!
What's New to the 2020 Hyundai Lineup?
To start, there are two new arrivals to the Hyundai lineup: the 2020 Hyundai Palisade and the 2020 Hyundai Venue. The Hyundai Palisade (pictured above) enters the scene as the new flagship SUV of the Hyundai brand. It has three rows of seats and a tailored interior sure to impress drivers. We already have 2020 Hyundai Palisade offers near Aurora for those needing a stunning, capable SUV for their family! The 2020 Hyundai Venue isn't here yet, and the new SUV is quite different from the Palisade. The Hyundai Venue is a two-row SUV that prioritizes affordability, safety, and versatility, which it highlights in many ways!
Additionally, the 2020 Hyundai changes bring all-new Hyundai Sonata and Sonata Hybrid models near Batavia. Sportier looks, a new platform, and more ingenious features make the 2020 Hyundai sedans even better options whether you want fun or efficiency when on the road! Other changes to the 2020 Hyundai models near Elgin include a shuffling of features in the Hyundai Ioniq as well as changes to the powertrains of the Hyundai Accent and Elantra compact cars to make them more efficient!
Get More 2020 Hyundai Details in North Aurora!
Our car lot is already full of 2020 Hyundai models for sale near Naperville, but we still have new 2019 Hyundai offers if you want a great deal on a great car or SUV! Of course, we also still have many used cars for sale, too. If you have questions about the new 2020 Hyundai models or other models we have, come by our North Aurora Hyundai dealership to get answers!